Just got an email from our friends at Chelsea Green Publishing – the leading publisher of sustainable living books since 1985.  Normally, a sale email moves quickly to my trash folder.  I scrolled quickly down through the email.  I was interested to see what they included in their 35% off for the month of January on the Bestsellers of 2011 on Sale.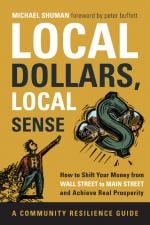 Before I reached the list of sale items.  I saw an announcement for an upcoming March 2012 book:  Local Dollars, Local Sense: How to Shift Your Money from Wall Street to Main Street and Achieve Real Prosperity by Michael H. Shuman, We had met Shuman a decade ago at a Sustainable Economics conference at Ramapo College that had been organized by Ramapo Professor Trent Schroyer.  Shuman was one of the featured speakers.  We were impressed by his common sense approach to creating prosperity by keeping money in your local economy.  At the time, we immediately bought his first book Going Local: Creating Self-Reliant Communities in a Global Age.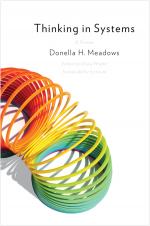 At the time, I had already been following the writings of Donella Meadows.  (I apologize to those of you who thought the post was about the musician Sonny Meadows whose Peace Songs, the Duchess wrote about for a week.)  Donella Meadows will forever be known as a co-author of the seminal Limits to Growth. Her classic book Thinking in Systems is the one that caught my attention in the email.  Meadows had transcended systems thinking to turn it form an end to means.  The sustainability Institute that was continued after her premature death has two articles that give the flavor for he fluency with systems thinking: Dancing With Systems and Leverage Points: Places to Intervene in a System (pdf).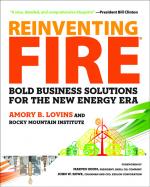 As I was scrolling back through the email, the title of another book caught my attention:  Reinventing Fire: Bold Business Solutions for the New Energy Era.  when I clicked on the book I was pleasantly surprised to see the book is from sustainability visionary Amory Lovins and his think tank Rocky Mountain Institute.   Retired General Wesley K. Clark gives the following recommendation for the book:
A compelling call for action. From one of the brightest and most practical thinkers in America—straight from the heart, bold advice to America on how to handle energy, reduce the budget deficit, and create millions of jobs. Amory Lovins has written the definitive prescription for the twenty-first century American economy. Take these prescriptions on energy, and the rest of America will do quite nicely in the years ahead. Ignore these recommendations, and we'll find ourselves in a darkening struggle for our prosperity, our future, and our way of life.
[youtube=http://www.youtube.com/watch?v=o2MTJyVZi_U&feature=player_embedded]