Johnny Cash has at least two songs about truth. This one is about young people and the truth. "What Is Truth?" by Johnny Cash is the Peace Song of the Day for 12/22. Thanks to Bill McNulty for bringing our attention to this song. You can listen to Bill's radio show at lunchtime on Thursdays at WUSB 90.1FM Stony Brook (NY).

* * *
About the video: At the beginning of the video, Johnny Cash makes some interesting comments about young people and hippies. He tries to define hippie culture and explain hippie fashion. And, he pleads for tolerance for hippies!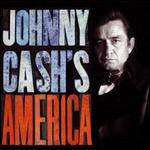 Excerpt from the song
What is Truth?
A little boy of three sittin' on the floor
Looks up and says, "Daddy, what is war?"
"son, that's when people fight and die"
The little boy of three says "Daddy, why?"…
Can you blame the voice of youth for asking
"What is truth?"
______________________________
The Peace Song of the Day is a project of Duke Augustus and Duchess Susanna, The Duke and Duchess of Peace. The Duke and Duchess recognize that one of the paths to peace is to find soulful and nonviolent entertainment, and to express oneself with art and song.